Dr. Rena Azar, M.D.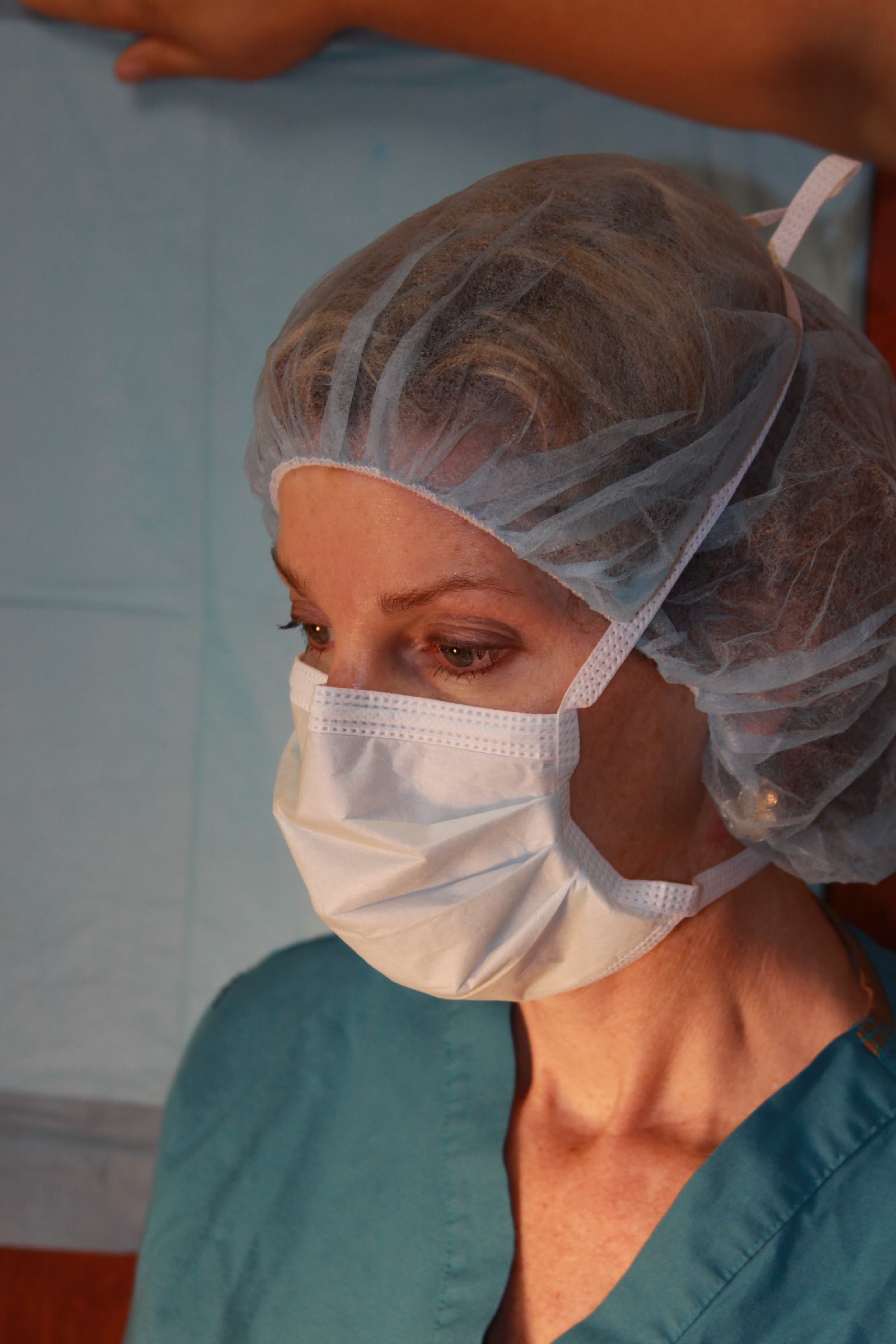 Degrees
Board Certified in Female Pelvic Medicine and Reconstructive Surgery (FPMRS)
Board Certified in Obstetrics and Gynecology
Education
Attended Medical School and Residency at Michigan State University
Privileges
Parkridge Medical Centers
Erlanger Medical Centers
Professional Memberships
Fellow of American College of Obstetrics and Gynecology
American Urogynecology Society
Tennessee Medical Society
American Medical Association
Chattanooga Hamilton County Medical Society
Professional Appointments
Pelvic Health Collaborative Initiative - Medtronic
Parkridge Medical Center Surgical Care Committee
Parkridge Medical Center Surgical Advisory Committee
Parkridge Medical Center Administrative Advisory Committee
Grandview Medical Center Board of Trustees
Grandview Medical Center Surgical Care Committee Chairperson
Parkridge Medical Center Professional Practice Evaluation Committee
Principle Investigator for Incontinence Device
Teaching Experience
Pelvic Floor Surgery Assistant Professor for University of Tennessee Health and Science Center College of Medicine
Consultant for Allergan USA, INC 2010
Preceptor for UAB, Vanderbilt, and UTC Nurse Practitioner Students
Preceptor for Allied Health Medical Assistant Students
Surgical Preceptor for University of Tennessee Resident Doctors

Background

I began practicing just gynecology in 1990 and focused on female pelvic health and surgical procedures. In 2015, when board certification in Female Pelvic Medicine and Reconstructive Surgery (FPMRS) became available for the first time, I qualified through testing and through my surgical experience base and volume and became one of the first physicians across the country in this subspecialty of gynecology.

I have over 20 years of surgical and patient care experiences here in Chattanooga. I have the training and experience needed to thoroughly bring together past and current health issues as well as the patient's personal and social circumstances to diagnose and treat my patients. I obtain thorough histories from my patients and then explain, comprehensively, my diagnosis and treatment plan. I consider communicating thoroughly and clearly to be one of the most important parts of my job.

As the only gynecologist in Chattanooga who is Board Certified in Female Pelvic Medicine and Reconstructive Surgery (FPMRS), I have additional specialized training and experience in not only the female reproductive tract, but also in bowel function and bladder function. My specialty overlaps with urology and colorectal surgery/medicine and gives me additional insight into problem solving for issues with bowel, bladder, uterus, tubes, ovaries, vagina, vulva, perianal areas, and pelvic muscles and bones.

I have extensive surgical experience in open, laparoscopic, and robotic techniques and I have performed 200 to 300 surgeries a year for more than 20 years. My surgical site infection rate, major complication rate, and reoperation rates are less than 0.5%. I make it a priority to closely follow patients after surgery to monitor for any potential complications and to promote rapid healing. I also do long-term follow up to aid in achieving the outcomes that we want. Patients have access to my cell phone number so that they may call me directly if they have questions or problems. My patients are admitted to a hospital floor where I know that patient care is performed well by nurses who care, who are skilled, and who communicate regularly with me. I manage patients diligently postoperatively with sufficient pain control, so that they can rest well and recover quickly, and with antibiotics, if necessary, to prevent infections. As a patient, you are very important to me and I do not compromise our expectations for a good outcome.

Specialty surgical skills that I offer include non-mesh prolapse surgery, cosmetic or functional labial reduction, vaginal rejuvenation, and rectal muscle reconstruction. When discussing your surgery, I will review the details of the surgery with descriptions and diagrams. We will discuss risk factors and individual concerns that need to be addressed. You will understand the healing process, symptoms that you can expect to be relieved with surgery, and your future activity level to optimize the lifelong results of surgery that we aim to achieve. Each surgical plan is individualized to your anatomy, activity levels, and surgical/medical health issues.

Kristin Flake-Flake, my NP who has worked with me since the start of my medical practice in 1998, communicates with me regularly about patients so that we can coordinate thorough care. We communicate about every patient seen by both of us and I have the utmost confidence in Kristin's clinical skills and decision making.